You don't have to spend a huge amount of time and money to search for the best car wash soap. In fact, there are many other things that you can use to clean your car. They are proven to bring the same effectiveness as car wash soap. Not to mention that they are cheap and abundantly available.
In case you have used car wash soap and it doesn't work as great as you expect, read on to learn more about other effective methods you can apply to your car.
Here are some unique tips you can use to clean your car:
1. Wash Your Car With A Bottle Of Hair Conditioner
You might automatically think that it would be really weird to use hair conditioner to clean your car. After all, it is a product designed specifically to use in a part of your body, not on a machine.
However, it seems like both of your hair conditioning product and car wash soap has one thing in common- lanolin. It is a very effective compound which helps to clean your car and bring to it a very fresh and waxy look.
Another  great thing that applying hair conditioning product can bring to your car is that soon as you use it on the paint of your car, it seems to repel a slight to medium rain pretty well, which make me so surprised and excited at the same time.
2. Clean Your Windshields With Coca Cola
Another weird thing to try on the list! But trust me; this one is very effective as well.
Don't you hate it when it rains so hard while you are on the road and your car is dirty? When it finally stops raining, all you can see is very dirty windshield with a lot of dirt accumulated on the glass.
Luckily, you can actually use Coca Cola, or Pepsi if you prefer, as long as it is carbonated and frizzy, to clean your windshields.
Just simply pour a can of Coca Cola over the surface of the glass and then wait for the bubbles of the drink to wash away all of the dirt. To make sure the hood paint is safe; you can use a towel to cover the bottom of the windshields.
Finally, after around 10 to 15 minutes, you can wash the windshield once more time with water to make sure all of the Coca Cola is washed off. If you fail to do so, you can see the windshields end up taking more dust and dirt much more quickly.
3. Use Baking Soda To Clean The Interior Of Your Car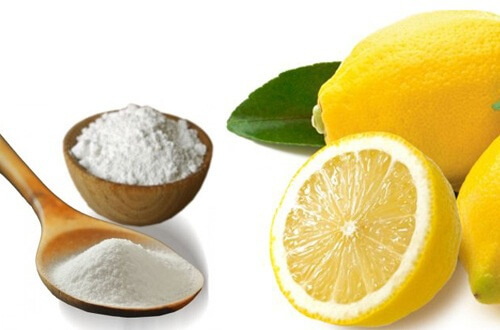 This kitchen ingredient has many wonderful applications and here is one of them. You can mix a small amount of baking soda with warm water and dishwashing liquid.
You can use this mixture to clean the upholstery as well as other surface inside the car. Baking soda is famous for neutralizing any odor or strange smell in the car. In addition, it can help to prevent mold and mildew to develop in your car.
4. Clean The Car Lights With Window Cleaner
Finally, you can use a window cleaner to clean the car lights. After all, these materials of window and car light covers are pretty the same so what works on window will surely works on car light cover.
Also while you can use the window cleaner to spray onto the covers, you don't have to wash them with water and then dry them with towels, saving you a lot of time.
After you spray a decent amount of window cleaner onto the car light covers, make sure you rub them with a clean towel so that there is no residual left on the cover later on.
I hope that this article above could be able to provide you with some problems you are encountering right now. There are many other things to use such as vodka or ammonia. With the right choice of chemical and compound to use, I believe that you would be able to clean your car with little time, money and effort.
Next time, when you have to clean your car, remember to apply these methods to see how wonderful they work on your car.
Careyourcars.com – a website with easy tips to help you Care Your Car. As you see, this is at simple sight: To become a reliable resource where all of you can join and learn how to care your cars; You can find here Best Products, which are needed for your cars…